Pneumatic Testing (Compressed Air, Nitrogen, Helium, Hydrogen) Testing
Pacific Hoseflex offers pneumatic testing using a non-flammable gas-like compressed air, Nitrogen, Helium or Hydrogen to identify microscopic cracks and defects in pressure systems. We measure the change in pressure inside systems over a time period.
A pneumatic test is a form of strength test and our experienced and qualified technicians only perform pneumatic tests when:
pressure systems are so designed that they cannot be filled with water.
pressure systems are to be used in services where traces of the testing medium cannot be tolerated.
a pneumatic application may require the test medium be pneumatic enabling minute leaks
defects to be identified.
Hydrostatic Testing / NATA Accreditation
We perform hydrostatic testing by pumping pressurised water into a leak tight system. Once we pressurise the system we can expand it and force water out of any possible cracks, holes or defects. The amount of water that leaves and returns will determine if the system passes or fails the hydrostatic test.
Our hydrostatic testing measures the strength or structural integrity of a pressurised system that holds liquid or gas. We can test boilers, gas cylinders, valves, hoses or water system pipes. As the most common strength testing in piping and hosing systems, we can ensure quality standards with minimum equipment and to Pressure Equipment – Examination and testing AS4037.
NATA Accreditation
ISO/IEC 17025 for pressure testing in accordance with:
ISO 10380
ISO1402
AS 1180.5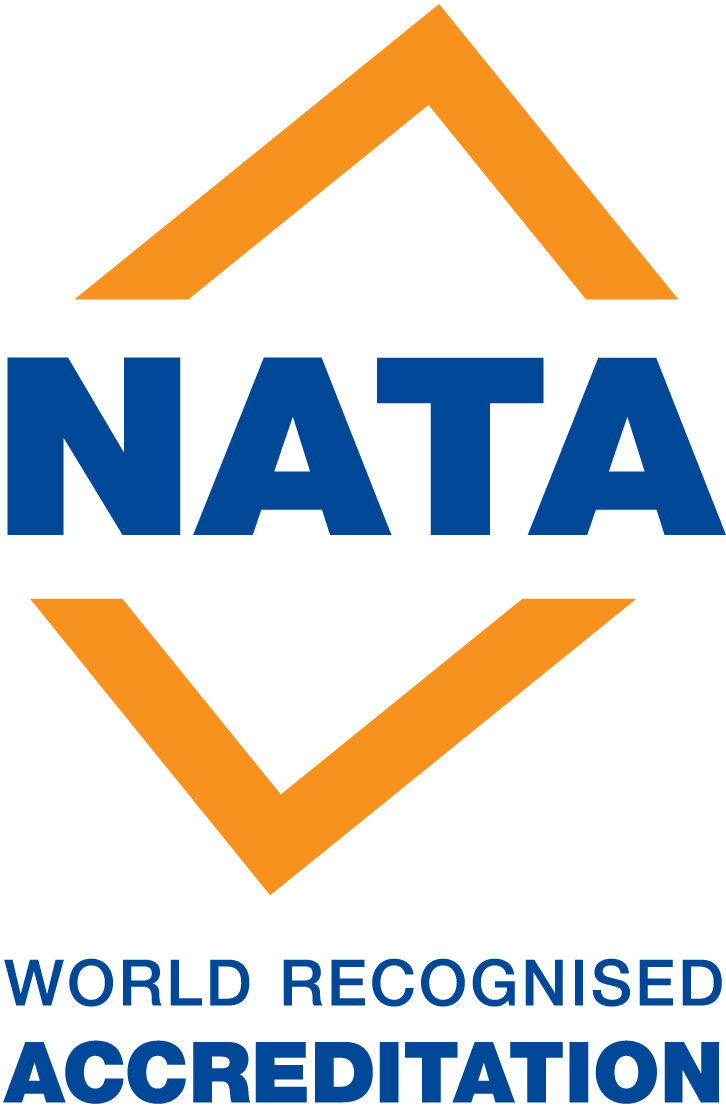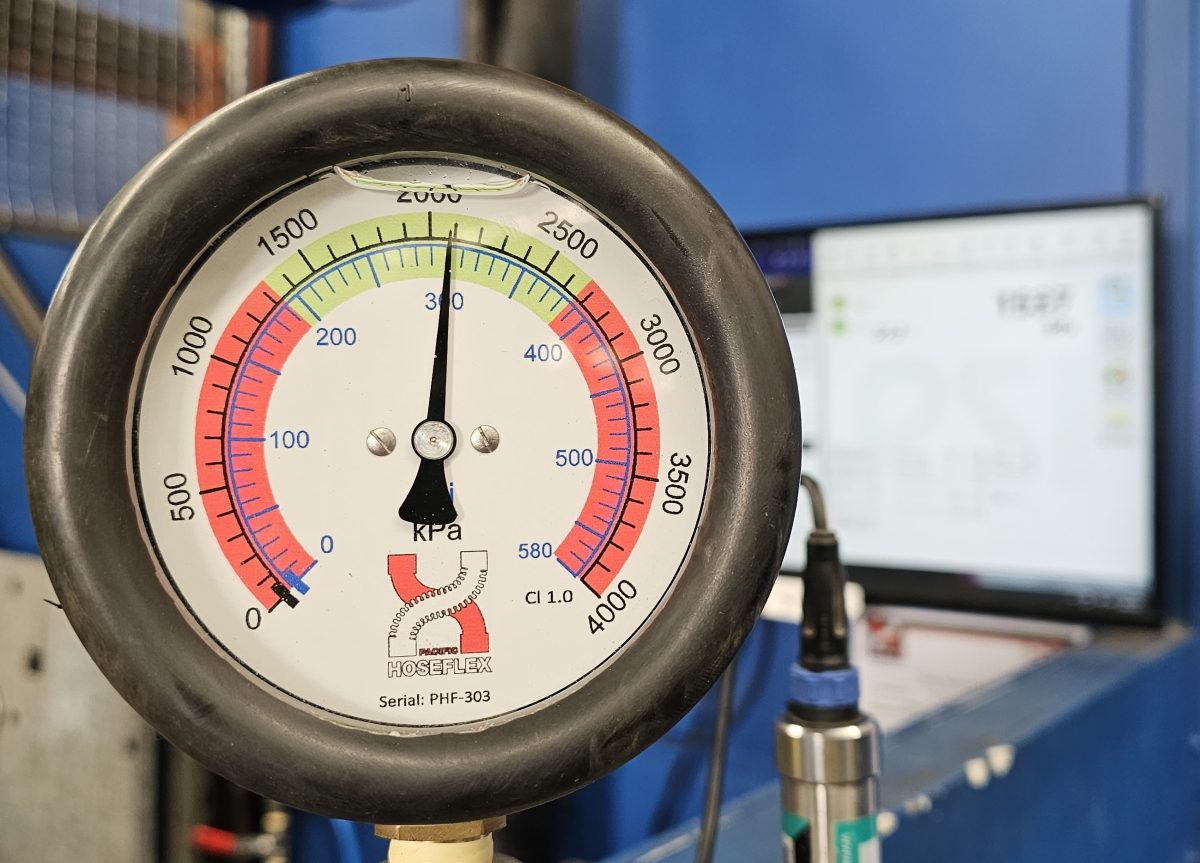 PT - Penetrant Testing
At Pacific Hoseflex, our qualified technicians can efficiently detect hairline cracks, flaws, leaks, surface porosity and fatigue on castings, forgings and welded surfaces through penetrant testing. It's a low-cost method that requires three solutions; to seep into cracks and flaws, to draw the penetrate out of the surface and then for inspecting the bleeding under natural light.
We perform penetrant inspections on non-ferrous materials in aerospace, shipping and offshore, petrochemical and stainless steel industries to Penetrate Testing of Products and Components – AS2062. We test stainless steel welded joints, aluminium alloy joints, turbine blades, stainless steel fittings, castings and forgings, weld overlays (satellite), aerospace engine parts and more.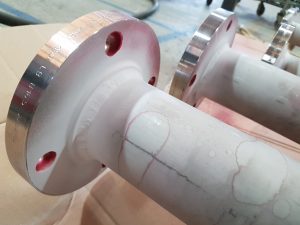 MT - Magnetic Particle Testing
At Pacific Hoseflex, we perform magnetic particle testing on ferromagnetic materials to MT Magnetic Partial Standard AS4041/ASME B31.3 – Pressure Pipe. Our qualified operators place magnetic flux on the system and when a magnetic field is applied, and a crack or other discontinuity is present, the magnetic flux leaks out of the system.
The magnetic flux (magnetic field) will collect ferromagnetic particles (iron powder) as it leaks, making the size and shape of the discontinuity easily visible.
RT - Radiographic Testing
We offer radiographic testing to standard AS4041/ASME B31.3. Through radiographic testing we can establish the weld's internal integrity without destroying the welded component. Radiographic testing penetrates radiation through a solid object, in this case a weld onto a photographic film, resulting in an image of the object's internal structure being deposited on the film.
The amount of energy absorbed by the object depends on its thickness and density. Energy not absorbed by the object will cause exposure of the radiographic film. These areas will be dark when the film is developed. Areas of the film exposed to less energy remain lighter. Therefore, areas of the object where the thickness has been changed by discontinuities, such as porosity or cracks, will appear as dark outlines on the film.
Inclusions of low density, such as slag, will appear as dark areas on the film while inclusions of high density, such as tungsten, will appear as light areas. All discontinuities are detected by viewing shape and variation in density of the processed film.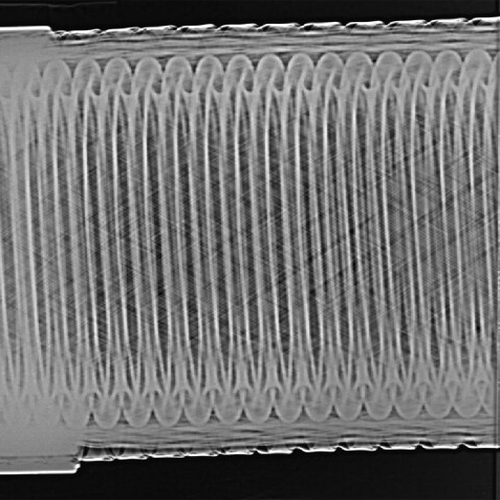 Continuity Testing
Pacific Hoseflex performs continuity testing which detects the amount of current in a system. This type of testing is completed using multimeters. The calibrated multimeters will determine if the system has an open or closed circuit and the amount of resistance.
We measure the resistance from one end of the system to another in ohms. Depending on the system and relevant standards, limits are set for the maximum or minimum electric resistance.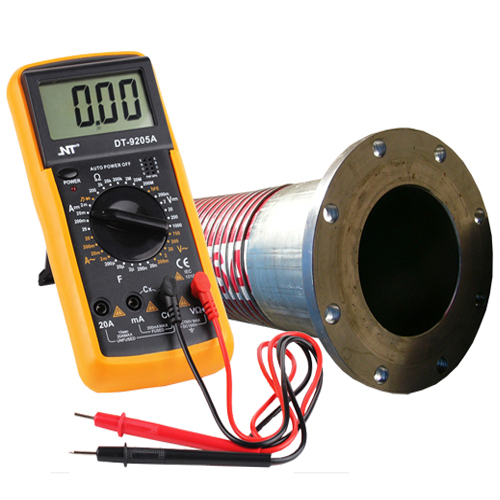 Third Party Testing
We offer a range of third party testing including NATA testing, DNV testing, Lloyds testing and NACE testing.
NATA testing:  This testing provides independent assurance of technical competence through a proven network of best practice industry experts.
DNV testing: DNV is an international certification body and classification society with it's expertise in technical assessment, advisory, and risk management.
Lloyds testing: Lloyd's Register (LR) is a global engineering, technical and business services organisation dedicated to research and education in science and engineering. Lloyd's have a long-standing reputation for integrity, impartiality and technical excellence. Lloyd's compliance, risk and technical consultancy services give clients confidence that their assets and businesses are safe, sustainable and dependable.
NACE testing: NACE testing focuses on cathodic protection, coatings for industry, inspection, corrosion testing, and material selection for specific chemical resistance.
Holiday Testing
At Pacific Hoseflex, we carry out non-destructive Holiday (spark) testing to Holiday/Spark Testing Standard AS3894.1-2002/NACE RP0274-9. We apply a coating  to a metallic substrate to prevent corrosion, reduce abrasion and reduce product contamination.
We can identify pinholes, holidays, bare spots or thin points in protective coatings applied for corrosion protection over metal (conductive) surfaces. Holiday testing is suitable for production pipeline coating operations, tank work and structures.
By detecting unacceptable discontinuities we can prevent the premature coating breakdown and corrosion and ensure the integrity of the coating is maintained. The applied voltage we use when conducting holiday testing can have significant impact on the coating and consideration is needed to determine how the testing should be conducted.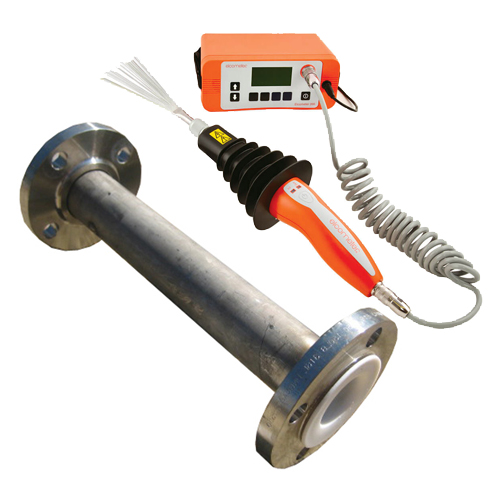 Oxygen Cleaning
For pipe systems and components, we offer this unique service to ensure the product is safe for use in oxygen service and other critical applications. We can clean hose assemblies, expansion joints, pipework, valves, manifolds, fittings and custom fabrication.
Our fully operational onsite and offsite oxygen cleaning unit certifies work completed, and guarantees 100% testing, tagging and security. It utilises our ISO and AS standards for testing, tagging, dispatch and administration and can is suitable for applications from 6 mm to 500 mm. Our fully trained and experienced technicians also test, repair and produce (new) products to the highest of OH&S  and environmental (nil ozone-depleting product used) standards as well as our Pacific Hoseflex's own exacting quality control. Designed and approved cleaning process by Linde Group engineers, products can be cleaned to CGA G-4.1 , Cleaning of Equipment for Oxygen Service.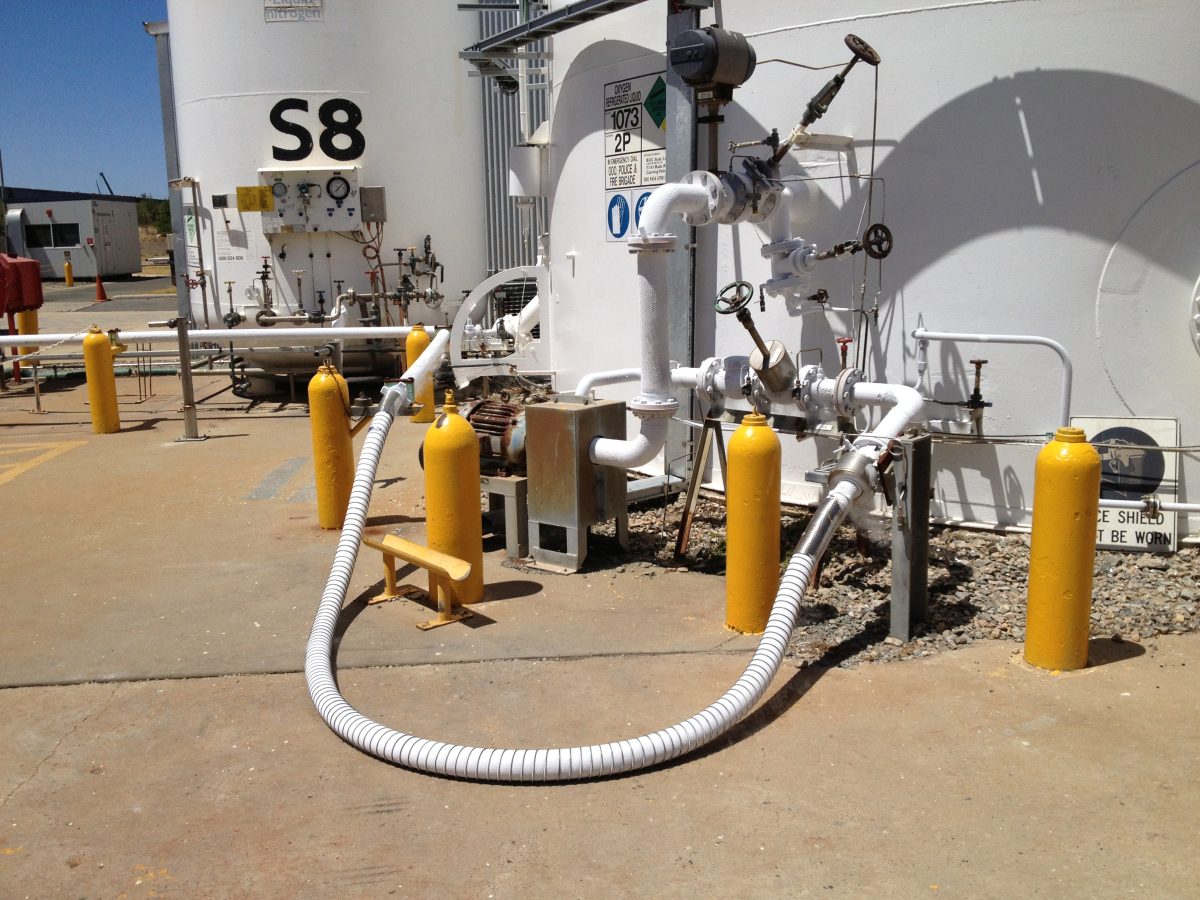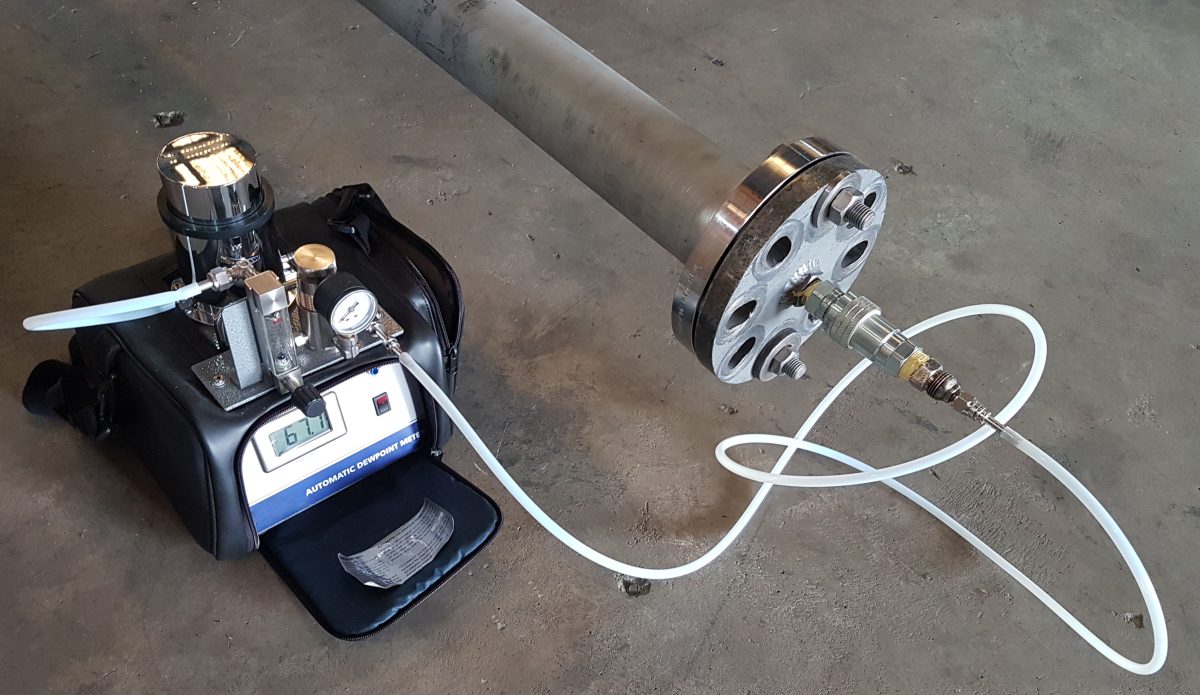 Vacuum Testing
To ensure efficient and dependable performance of hoses designed for vacuum or suction purposes, we offer vacuum testing. This testing is crucial when the intended application demands that the hose withstands collapse in suction and vacuum services.
When a hose is exposed to suction and vacuum, it experiences crushing forces due to the higher atmospheric pressure outside the hose compared to the internal pressure. Without proper construction, the hose may collapse and hinder the flow. Therefore, it is essential to construct the hose in a manner that enables it to withstand these pressure differentials.
Cycle Testing
Pacific Hoseflex has the facilities, expertise and experience to conduct accelerated life cycle testing on a variety of fluid transfer products. Cycle testing is performed to evaluate and predict reliability and durability of a product using accelerated stress conditions for each life-cycle phase. A life-cycle test can be performed using a success-run or test-to-failure approach and results can identify design weaknesses or evaluate performance at extreme operating conditions.
Reliability determines the support and maintenance cost over the lifetime of a product for both the manufacturer and the consumer. Life-cycle tests can be performed to quantify reliability metrics that inform important decisions about product design and warranty coverage that directly affect the bottom line.
Pacific Hoseflex can work with engineers to develop custom load profiles and life expectancies for a type of testing. Examples of products tested include flexible plumbing fixtures, hoses and flexible seismic products, mining products they requires misalignment components and oil and gas flexible products.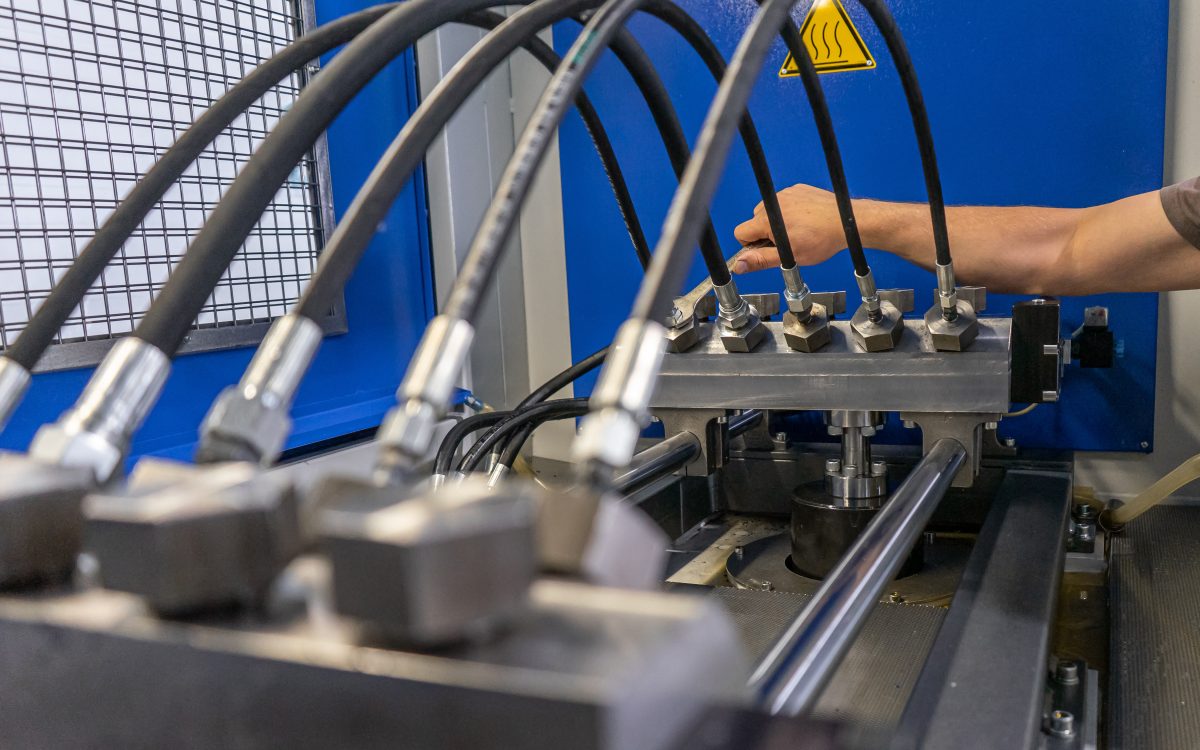 Positive Material Identification
The process of identifying inadequate material grades is a key focus point of Pacific Hoseflex and our team go above and beyond to ensure all products that leave our factory are of a high standard. XRF stands for X-ray fluorescence. It is a powerful, non-destructive technique for measuring elemental composition from Magnesium (Mg) to Uranium (U), from parts per million to 100%.
Handheld XRF analysers are portable and enable us to get lab-quality results on-the-spot to determine the next course of action. The device is a more advance than older spectrometer devices due to is mobility, quickness, reporting and non destructive part analysis. The devices are programmed to mainly identify stainless steel material grades but can give reading on all metallic materials.