Expansion joints are an essential component of many piping systems, designed to add flexibility, to reduce stress and to compensate for movement, misalignment, vibrations and other variables. 
Metal expansion joints include bellows which work like a sealed spring to allow expansion, flexibility and movement. Without expansion joints, pipes and hoses could crack or break under various pressures, compromising your entire piping system. 
Expansion joints can fail for many reasons, the most common are:
Incorrect design
Good communication with your expansion joint manufacturer is essential. Expansion joints need to be designed with the end purpose in mind. Failure can occur when the manufacturer isn't aware of the axial, lateral or angular movements that will be experienced during operation. 
It's also necessary to know if flow liners need to be used to combat high-flow velocity or erosion. If abrasive media exists, a flow liner will increase the life span by protecting the metallic bellow. 
The manufacturer needs to know the normal operating temperature, including the highest temperature of material used in the piping system. This will ensure the joints can handle the temperature, and the pressure rating of the bellow decreases as the temperature increases. 
Incorrect installation
If expansion joints are installed incorrectly there's an increased risk of failure. Failure can occur when joints with internal liners are installed in the reverse direction in terms of flow, shipping devices are removed too early, there isn't adequate protection from mechanical damage caused by work around the system or if welding is being conducted in the area of the expansion joint. 
It's vital that expansion joints are positioned in the correct location as recommended by engineers, approved design drawings and Pacific Hoseflex.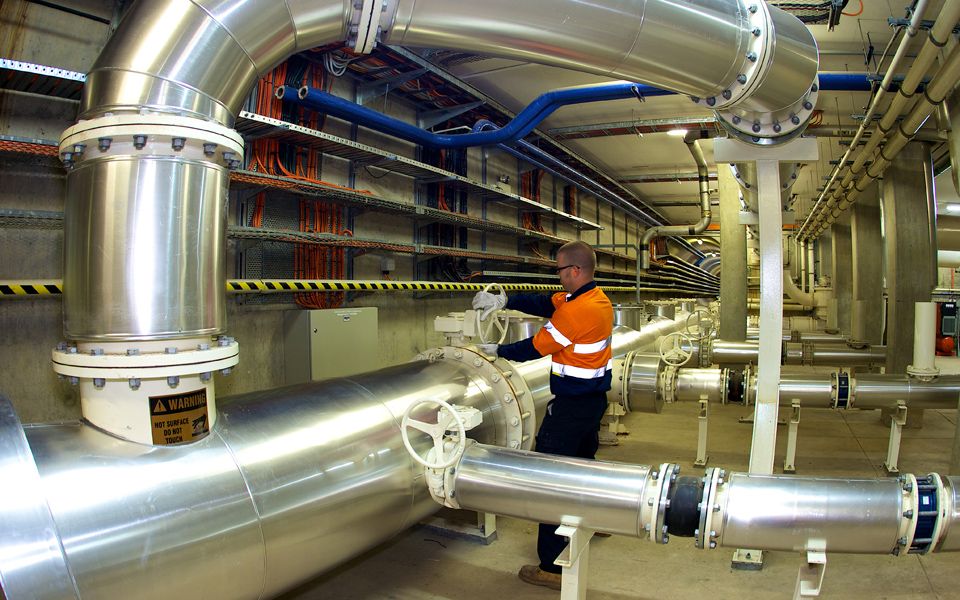 Inadequate pipe supports
It's important to use anchors and guides to hold the bellows in place, if they aren't used the expansion joints can move, causing failure. Bellows should never be stretched or compressed to fit in position, this will compromise the performance of the bellow. 
Bellow corrosion
Corrosion can occur internally and externally. To avoid failure, you should flush/clean all piping systems with clean water after chlorides are passed through the hoses and expansion joints. If you don't, chlorides will settle in the bellows causing corrosion. 
Bellow cracking and stress
Failure in the expansion joints can occur when an excessive amount of vibration or movement causes cracks in the bellows. Expansion joints need to be designed and built with the expected movements in mind. 
Contact with chlorides
Constant exposure to harsh chemicals such as chlorides can expose expansion joints to corrosion. When dealing with these types of chemicals it is recommended to consider super alloys and PTFE expansion joints. 
Over pressurised
Over pressurisation from hydrotesting, in service or when the flow is induced can cause high cycle fatigue. 
Machinery/part failure
Failures can occur when machinery or parts fail, for example the relief valve, or if there is a pressure surge in the pipework. 
Seismic activity
Earthquakes can have a detrimental affect on pipework. To avoid this, expansion joints such as the Vitaflex® Seismic Joints can be used in locations where seismic activity is more frequent. 
Seismic joints allow movement in any direction during earthquakes and will protect equipment by allowing boilers, chillers, fan-coil units and other systems to move freely. The Vitaflex® Seismic Joints can be certificate to Watermark, AGA, Welding and oxygen standards.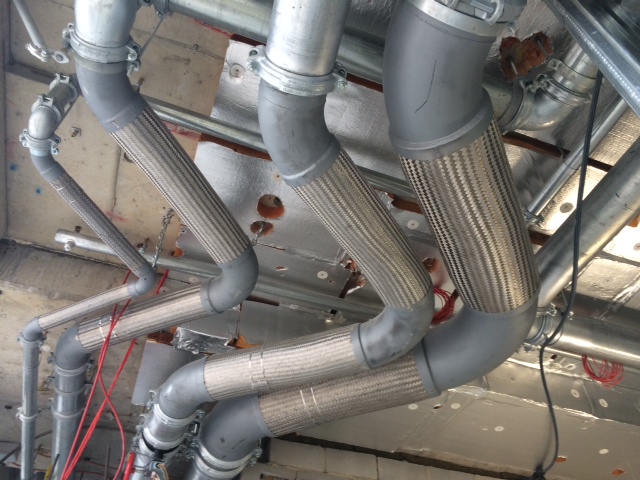 Excessive bellow deflection
Another reason expansions joints can fail is when the expansion joint isn't designed to withstand excessive bellows deflection, in terms of axial, lateral and angular deflections. 
There are many ways to avoid expansion joint failure. If you'd like to learn more about expansion joints, and how we can manufacture them to meet your needs, contact the professional team at Pacific Hoseflex on 07 5593 4292 or email salesqld@hoseflex.com.au