As we leap into the next decade, the oil and gas industry continues to play a vital role in Australia's economy. The industry is evolving, and several major Australian oil and gas companies are leading the way regarding sustainability and innovative new technology. From using AI technology to improve safety to renewable energy for a more sustainable future, it's hard to keep up with the latest innovations and changes taking place within the oil and gas industry.
Here are a few things you might not know.
The industry is moving towards a more sustainable future:
Companies within the oil and gas industry are continually implementing new practices and technology to work towards a more sustainable future. Companies are increasing their environmental awareness. They are adopting practices to help prevent and manage their environmental impact, as well as ensuring all equipment and procedures meet international standards.
The oil and gas industry reimagined:
Australia Oil and Gas Industry leader Bernadette Cullinane said, "the drive towards a low carbon future is creating new opportunities for the oil and gas sector". She said this move was "leading many in the oil and gas industry to fundamentally reimagine what the energy company of the future looks like".
Renewable energy to become standard:
Innovations within the oil and gas industry are helping companies convert to renewable energy, aiming for a time in the future when 100% renewable energy is the industry norm. In 2018 Santos announced they received $4.2 million in funding to convert 56 remote crude oil beam pumps to solar and batteries. Projects like this are leading the way to help convert the oil and gas industry to renewable energy.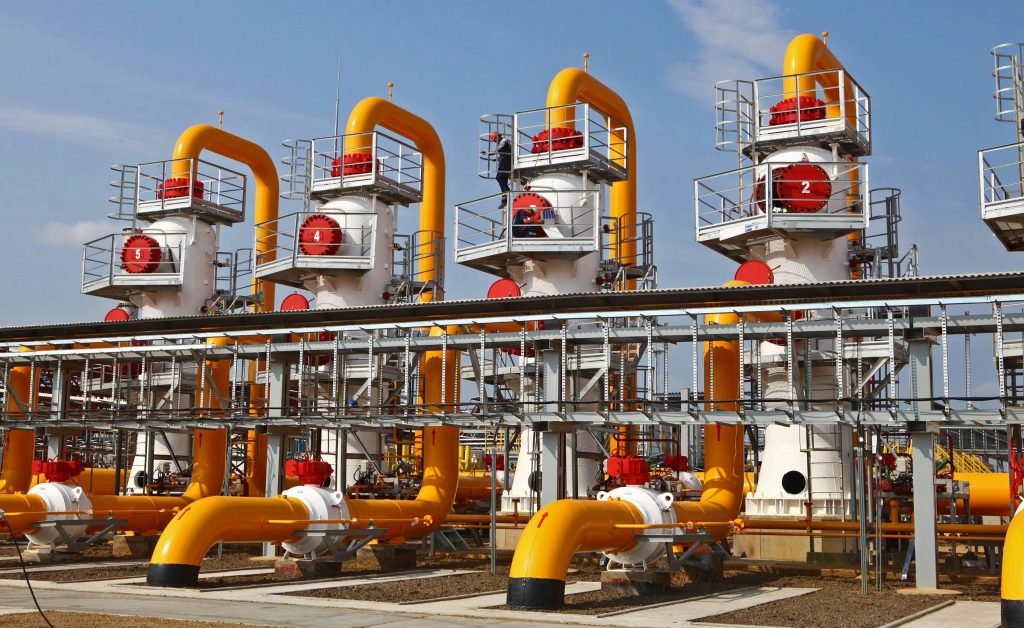 Lithium production to increase:
As we see the increase of battery power, the demand for lithium production is also expected to escalate. Companies such as Lithium Australia have been working hard to present solutions to reduce the environmental impact lithium mining has on the planet. Lithium Australia has been developing a way to recover the lithium found in waste streams and improve the sustainability of the industry.
LNG supply in the mining sector:
Western Australia is responsible for more than half of the world's iron ore exports and every year more than 3 billion litres of diesel is used to supply heavy transport, and more than 5 billion litres is used to ship the iron ore to market. To support the move towards lower emissions, Woodside Energy is supporting the transition to LNG fuel. From their Pluto plant in the Pilbara region of WA, Woodside is working with partners to build bulk carrier ships fuelled by LNG with the aim of replacing diesel with this cleaner-burning fuel. In 2017 Woodside Energy announced that they chartered Australia's first LNG Fuelled platform
supply vessel, and it has been in operation for the past 2 years.
Digitalisation and New Technologies
Thanks to several innovations and the enthusiastic adoption of technologies such as AI, automation and machine learning, the oil and gas industry is paving the way to stand at the forefront of digitisation. With the addition of robotics and AI, the oil and gas industry is working to improve efficiency, safety and productivity throughout operations.
Embracing new technology – robotics and AI:
The oil industry is always working towards new preventative measures for oil spills and developing cutting edge technology to improve procedures. New AI technology, such as robotics, is helping the oil and gas industry move ahead in leaps and bounds. In 2017 Woodside Petroleum announced the use of a NASA humanoid robot to improve safety and perform tasks in high-risk environments. Innovations such as this, combined with the use of high quality, certified fittings and equipment on the ground, shows how oil companies can pave the way for change and safer industry standards.
Support for digitisation and technology:
In November 2019, Accenture opened a state-of-the-art innovation hub in Perth, joining other hubs around the globe to assist mining companies transition into digitisation and in turn improve sustainability and tap into technologies such as VR, quantum computing, Blockchain and drones. The hub aims to encourage industry innovation and put Australia on the map as world leaders when it comes to expanding technologies in the mining industries.
Pacific Hoseflex is an industry leader, supplying quality, certified hose supplies and fittings for the oil and gas industry.
We are certified to ISO 14001 Environmental Management Systems Standard.
For lithium production, our PTFE hoses and Slickflex hoses can be used for chemical dosing. They are the most chemical-resistant products on the market and have a greater lifespan than many other hoses available. If you're looking for certified hoses and fittings, our KLAW Marine2 Breakaway Couplings have a reputation for their high quality and ability to minimise risks in offshore transfer.
With leading safety features, durability and reliability, these couplings help minimise the risk of damage and spillage.
Ready to upgrade or replace your natural gas hoses and fittings?
Our Vitalflex and Vapflex hoses are a popular choice, proving to be safe, reliable and durable. With Pacific Hoseflex we give you the peace of mind that our products meet all environmental and safety regulations. If you'd like to know more about our certification or which hoses fit your purpose, call us on 07 5593 4292 or email salesqld@hoseflex.com.au.